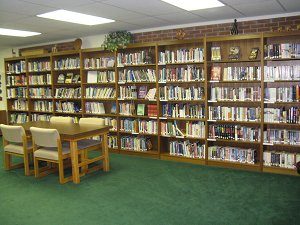 For anyone interested in books recommended during Family Emphasis Day, come to the library to check out some books. While we don't have every title mentioned, we do offer some of them, including Shepherding a Child's Heart by Tedd Tripp, which you can find in the stacks at dewey decimal number 247 T.
We are currently in need of Christian children's books…especially chapter books. If your kids have outgrown their books, and you are looking for a good way to recycle them, please consider donating them to the FBC Library. A donation box is located outside of the library on the library cart. (Refer to our donation policy.)
Looking for a specific book, DVD, or audio CD? You can search for these items from any Internet connection. Check out the "Find a Book" option or the "Find a DVD/VHS/Audio Book" option to the left.
And as always, if you have a suggestion or a question, please contact Tim or Jennifer Weston.
We look forward to seeing you in the library!